Toyoshima & Co., Ltd. to promote proposals for comfortable lifestyles (President & CEO: Hanshichi Toyoshima, Nagoya City Naka-ku"FOOD TEXTILE (food textile)" that reuses food to be discarded as a dye is TOYOSHIMAIt is a project brand consisting of three companies: a food-related company that provides ingredients that will be discarded as raw materials for color, and a collaborative company that develops products with that dough. We purchase non-standard ingredients, cut vegetable scraps, coffee dumplings, etc. that have been discarded in the past from food-related companies and farms, extract the ingredients contained in the ingredients, and dye them into new items by dyeing them into fabrics and threads.
This time, we have opened a new website of "YOUR FOOD PROJECT", which proposes to solve the "food" issues of food-related companies with the "color" of FOOD TEXTILE. Through this project, we aim to contribute to the SDGs and sustainability efforts of companies.
◆YOUR FOOD PROJECT SITE URL:https://your.foodtextile.jp/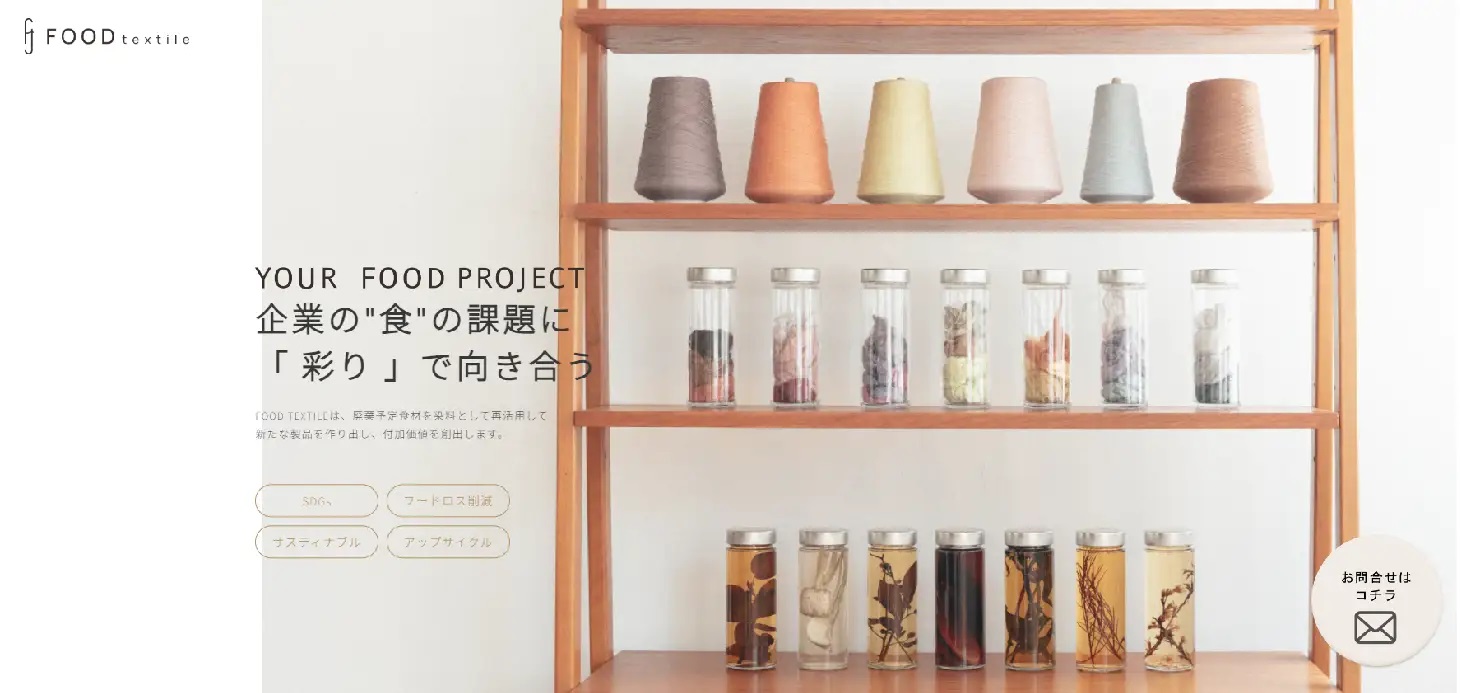 Launched in 2015, FOOD TEXTILE is a trading company that reinvents things that would otherwise be discarded by adding new added value to them by connecting the apparel and lifestyle-related industries in response to the food loss problem that the food industry has been facing TOYOSHIMAThat's why it's a sustainable project brand that can be realized.

The newly established "YOUR FOOD PROJECT" website FOOD TEXTILE the "food" issues that food-related companies have. In order to solve the problem with "color", we propose that colors extracted from our own waste ingredients that occur due to non-standard reasons be used in the production of our own original items and uniforms, fixtures and novelties used in the store.
As one of the solutions to the problem of food loss, we aim to contribute to the SDGs and sustainability efforts of food-related companies by having them select the "color" that only FOOD TEXTILE can produce.

As the first product of this project, to commemorate the 90th anniversary of "Kagome Tomato Juice" developed by Kagome Co., Ltd., we created a "tomato design T-shirt" (*limited quantity sale) dyed in colors extracted from tomato products that will be discarded by the company. In addition, as a second step, we worked on the production of uniforms and sacoches worn by the store staff of Seikatsu no Ki Co., Ltd. Uniform Sacoche has been worn at Seikatsuki stores nationwide since September, and the color is made of echinacea residue that does not meet the company's product standards.


■Products produced by "YOUR FOOD PROJECT"
・First product: Kagome Corporation
In commemoration of the 90th anniversary of Kagome Tomato Juice, the "Tomato Design T-shirt" is dyed in colors extracted from tomato products that are usually unavailable and unavoidably discarded. * Limited quantity sale (currently sold out, discontinued)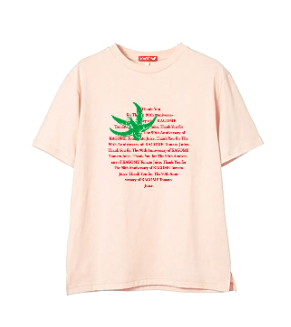 ・ Second product: Seikatsu no Ki Co., Ltd.
Uniforms and sacoche for staff of directly managed stores of the tree of life dyed with colors extracted from residues of echinacea that do not meet product standards.