1841-
1841年(天保12年)
‐
"Wataya Hanshichi" founded by the first Hanshichi, engaged in trading domestic raw cotton.
1918 (Taisho 7)
June
Reorganized "Toyoshima Hanshichi Yarn Shop" and established "Yamaichi Shoten Co., Ltd."
​
1921 (Taisho 10)
January
Opened a branch officein 4-3, Shimada-cho, Nishi-ku, Nagoya.
1939 (Showa 14)
March
Opened the first overseas branch office in Shanghai
1942 (Showa 17)
July
豊島商店を合併。
商号を「豊島株式会社」と改称。
奉天、青島両出張所を支店に昇格。済南、徐州、北京、佳木斯、バンコクなどに出張所を開設
1943 (Showa 18)
‐
Opened a branch office in Muro-machi, Nihonbashi-ku, Tokyo
1945 (Showa 20)
March
Nagoya branch damaged in air raids
Head office damaged in air raid
August
Lost all overseas branches and branch offices due to defeat
1946 (Showa 21)
February
Tokyo branch office reopened Marusho building at 1-11, Nihonbashi Horidome-cho, Chuo-ku
April
Nagoya Branch reopens at temporary sales office in Komeya-cho, Nakamura-ku
Hamamatsu Branch also reopened after returning to the old site of Tamachi
1947 (Showa 22)
November
東京出張所は支店に昇格、
中央区日本橋堀留町一丁目九番地須田鉄ビルに移転
1948 (Showa 23)
April
Nagoya branch returned to its former location in Shimada-cho.
September
本店、一宮市上本町通四丁目二十七番地に移転
1949 (Showa 24)
December
With the resumption of private trade, officially resumed the export trade sector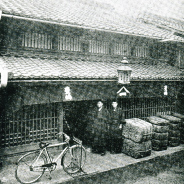 Toyoshima Hanshichi Yarn Shop in the Meiji era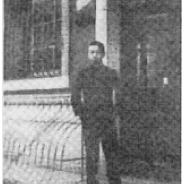 Nagoya branch entrance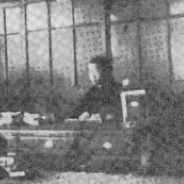 Nagoya branch office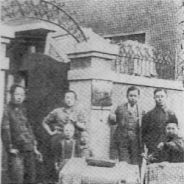 Yamaichi Shoten era
Fengtian Office and staff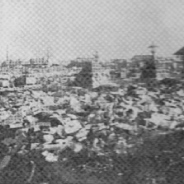 Disaster area in Ichinomiya
1950-
1950 (Showa 25)
January
Commenced cotton and wool imports following the transfer of import operations to the private sector.
September
東京支店、東京都中央区日本橋小舟町二丁目三番地に移転
1951 (Showa 26)
November
New building of Nagoya branch completed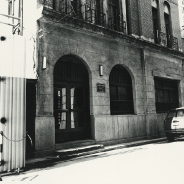 Nihonbashi Kofune-cho era
Tokyo branch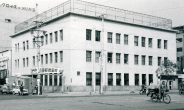 Nagoya branch when it was three stories high
1960-
1960 (Showa 35)
December
Hamamatsu Branch Office moved to new building 36, Itaya-cho, Hamamatsu-shi
1965 (Showa 40)
March
Hamamatsu office promoted to branch
1966 (Showa 41)
March
一宮市立豊島図書館 完成(現一宮市博物館 豊島記念資料館)
1968 (Showa 43)
September
Head office moved to 1-2-3, 1-2-3, Tendo-cho, Ichinomiya
1969 (Showa 44)
May
Tokyo branch moved to 1-1, Nihonbashi Odenma-cho, Chuo-ku, Tokyo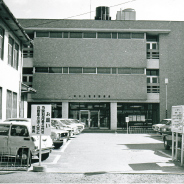 Completed March 28, 1966
Toyoshima Library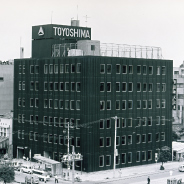 Expanded to 6 stories
Nagoya Branch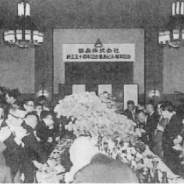 Together with the 50th anniversary of the founding
Expansion party
1970-
1971 (Showa 46)
January
Established Hong Kong Toyoshima
February
Nagoya Branch renamed Nagoya Head Office. Reorganize sales organization by use
1973 (Showa 48)
December
Toyoshima Welfare Fund established
1975 (Showa 50)
June
Toyoshima Labor Union Convention
1978 (Showa 53)
July
Designated as a friendly trading company capable of direct trade with China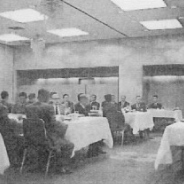 Hoyukai inaugural general meeting
1980-
1981 (Showa 56)
April
Established construction department
July
Apparel Department newly established (Clothing Department and Knit Department integrated)
November
First "Business Computer Show" held (Equipment Department)
1982 (Showa 57)
July
Established a sales office in Ichinomiiya and resumed operations
1983 (Showa 58)
April
Donated a monument to Ichinomiiya (Toyoshima Welfare Fund)
1986 (Showa 61)
October
Tokyo branch moved to 9-10, Nihonbashi Tomizawa-cho, Chuo-ku, Tokyo
1987 (Showa 62)
July
Ichinomiya sales office becomes the head office
Moved to 2-5-11, Seni, Ichinomiya-shi, Aichi (current address)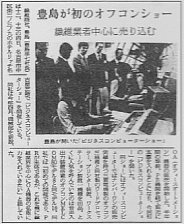 ´81.11.13
From Chubu Keizai Shimbun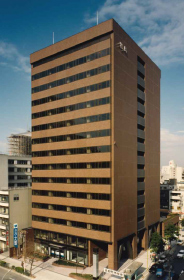 TOYOSHIMA Building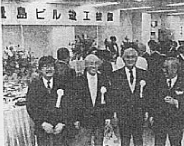 ´85.12.7
From Nagoya Times
1990-
1990(Heisei 2)
-
Toyoshima USA Established
Milano Representative Office opened
1991(Heisei 3)
-
Established Toyoshima (Asia) Co., Ltd.
July
Tokyo branch promoted to head office (Nagoya/Tokyo dual head office system adopted)
1995(Heisei 7)
-
Toyoshima International (Shanghai) Co., Ltd.
1997(Heisei 9)
December
Opened Jakarta Representative Office
1998(Heisei 10)
-
浜松支店、浜松市中区砂山町355番地の4 静銀・大東京・砂山ビル6階に移転
1999年(平成11年)
May
Opened Los Angeles Representative Office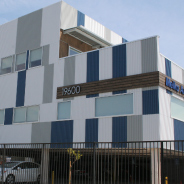 Los Angeles Representative Office
2000-
2005(Heisei 17)
-
Toyoshima International (Shanghai) Co., Ltd. Qingdao Office
2009年(平成21年)
June
PT. TYSM Indonesia Establishment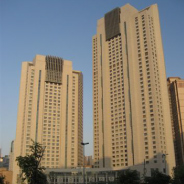 Toyoshima International (Shanghai) Co., Ltd. Qingdao Office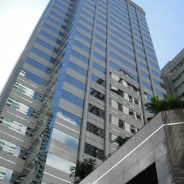 PT. TYSM Indonesia
2010-
2010年(平成22年)
August
Established Toyoshima Internatinal America
2011(Heisei 23)
July
Nagoya Head Office relocation
Nagoya Head Office moves from Nagoya Head Office Building to TOYOSHIMA Building
2012年(平成24年)
December
東京本社、東京都千代田区神田岩本町二番一(現住所)に移転
2013年(平成25年)
April
Opened Hochiminh City Representative Office
October
ORGABITS project awarded Good Design Award.
The business style is "reversing the idea of delivering 10% organic cotton products to 100 times more people and increasing the consumption of raw materials without being particular about 100%" and "creating a business platform that contributes to society through one piece of clothing". evaluated.
2015年(平成27年)
December
Opened New York office
2016年(平成28年)
-
Established TOYOSHIMA VIETNAM CO.,LTD. 
August
浜松支店、浜松市中区伝馬町311-14 浜松てんまビルに移転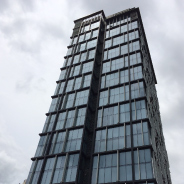 Hochiminh City Representative Office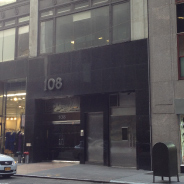 New York office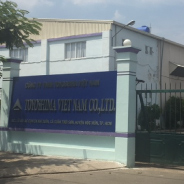 TOYOSHIMA VIETNAM CO.,LTD.
2020-
2022年(令和4年)
January
一宮市市政100周年記念寄付に対する紺綬褒章受章