To further expand business based on our long year of trust
​
The Yarn & Raw Materials Division is Toyoshima's founding business, and over its more than one and a half century and a half history, we have built up expertise, knowledge, and trust. We purchase thousands of types of yarn such as cotton, wool, synthetic fiber materials, cotton yarn, suff yarn, yarn, chemical fiber yarn, etc. around the world, and sell them to domestic and overseas spinning companies, traders, and machine shops.
In particular, natural fibers such as cotton and wool, whose quality and price are affected by the weather in the production area, are required to accurately grasp trends around the world, including weather conditions and market prices. We strive to respond quickly to changes in social conditions and needs, and deliver these raw materials to the world. Our track record is one of the best in the industry, and we strive to supply materials that ensure "traceability" that allows us to identify the production area in a timely manner as well as products of stable quality.

Areas of practice
cotton yarn
Tencel
Synthetic fiber yarn
Synthetic fiber cotton
ニット生地
Wool raw materials
Worsted yarn
Spun yarn
Synthetic fiber raw materials
Cotton
Textile
μ-func
取組事例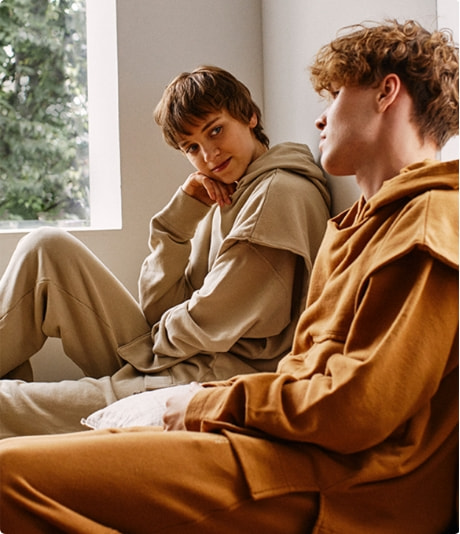 TRUECOTTON​
Organic cotton yarn that can identify "farms and spinning mills".
Toyoshima was born by signing an exclusive sales agreement with UCAK TEKSTIL, a Turkish organic spinning groove that is a representative of traceable cotton, to Japanese companies. Since integrated management from farm to spinning can be performed, it is possible to provide organic cotton yarn that can identify "farm and spinning factory". Cotton is grown from seeds that have not been genetically modified, and is harvested by machine picking, so it is organic cotton that is less contaminated with foreign substances.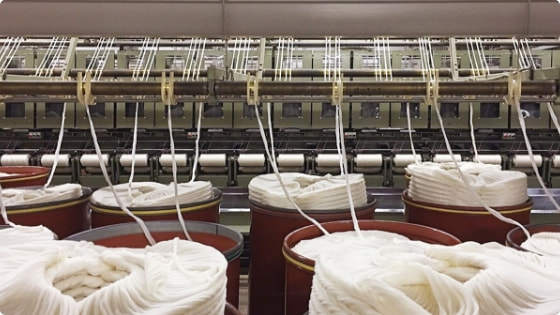 YARNS LOUNGE  ​
A site that introduces wool from around the world that you don't usually know much about.
The amount of wool produced in the world is about 1.1 million tons, of which about 70% is accounted for by four countries: Australia, China, New Zealand and Russia. However, there are various wool producing areas around the world, and the characteristics of wool vary depending on the environment and conditions in which sheep live. Every day we try to find all the quality wool in the world and make the most of each individuality in our clothes.