Based on the philosophy of "sincerity and trust" that has been passed down since our founding, Toyoshima Co., Ltd. believes that it is our mission to continue to provide products and services of stable quality and to meet the needs of our customers and business partners. We value communication with customers and business partners, and are working to promote sustainability throughout the supply chain in consideration of the environment and society.

CSR Procurement
In order to contribute to the realization of a sustainable society, we are promoting sustainable procurement together with our suppliers.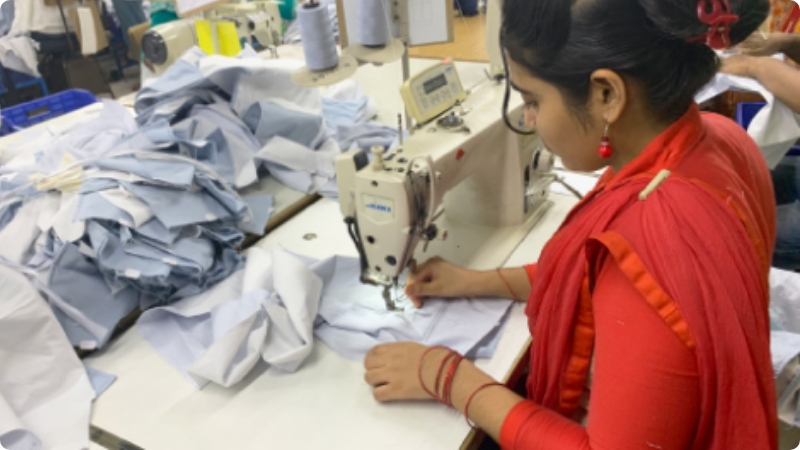 Toyoshima Co., Ltd. will work together with our suppliers, who are important stakeholders, to solve human rights, labor environment issues, and social issues in the supply chain.
In implementing these initiatives, we will identify and correct risks through dialogue with suppliers based on the 14-point CSR Procurement Code of Conduct to realize sustainable procurement.
CSR Procurement code of conduct 14 items
1.

Respect for Human Rights

2.

Freedom of Association and Collective Bargaining

3.

Prohibition of forced labor

4.

Prohibition of child labor

5.

Prohibition of Discrimination

6.

Prohibition of Harassment and Abuse

7.

Occupational safety and health
8.

Working hours

9.

Reward

10. 

retaliation

11.

Conservation of the global environment

12.

and transparent transactions

13.

Ensuring the quality and safety of services and products

14.

Information Disclosure
white logistics
We are promoting stable logistics and safe and environmentally friendly logistics.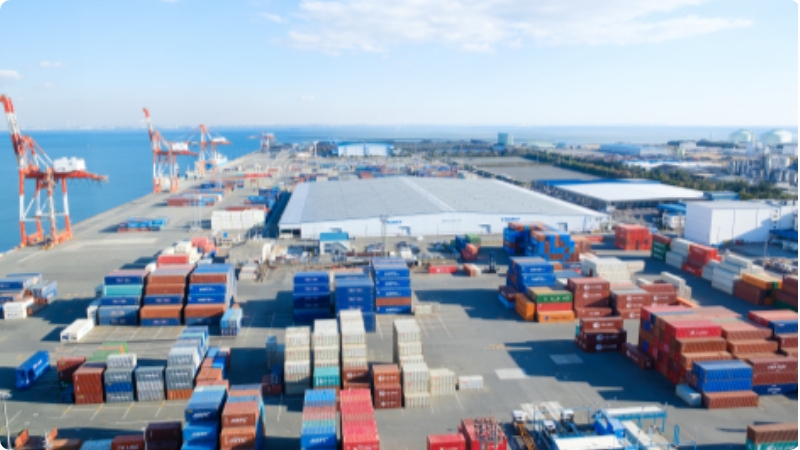 About White Logistics
Toyoshima & Co., Ltd. endorsed the "White Logistics" promotion campaign advocated by the Ministry of Land, Infrastructure, Transport and Tourism, the Ministry of Economy, Trade and Industry, and the Ministry of Agriculture, Forestry and Fisheries, and submitted a "Declaration of Voluntary Action" in September 2019 to realize sustainable logistics. We are promoting initiatives to improve productivity and logistics efficiency.
What is the "White Logistics" Promotion Movement?
The movement aims to address the worsening shortage of drivers, stably secure the logistics necessary for daily life and industrial activities, and contribute to economic growth. Through improving productivity and streamlining logistics in truck transportation, we are working to realize an environment-friendly and people-friendly logistics system.
Voluntary action declaration contents
1.

Logistics improvement proposals and cooperation

2.

Advance provision of shipping and receiving information, etc. from the consignor

3.

Aggregation of delivery dates

4.

Suspension, interruption, etc. of operation during abnormal weather, etc.

5.

Joint delivery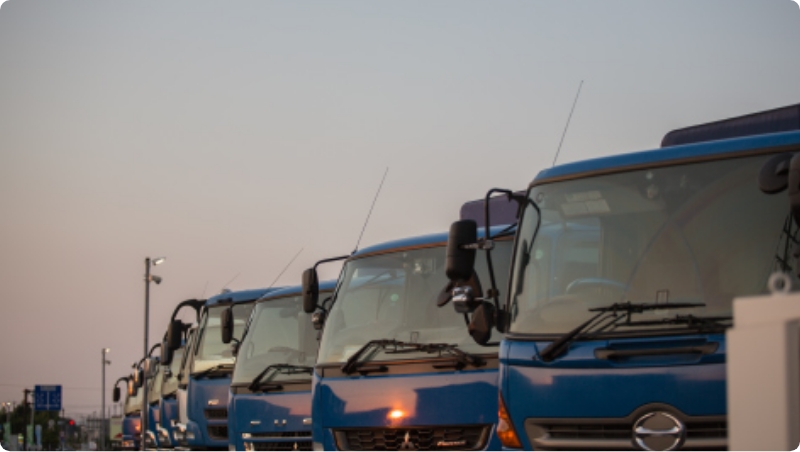 Joint delivery
As part of our logistics reforms, we are conducting "joint delivery" between trading companies for some products delivered from the Bay Port (Tokyo Bay) to the Kanto area (starting in 2022). Through cooperation that transcends the boundaries of each company, we are working to solve issues such as alleviating traffic congestion by reducing the number of trucks used, solving the shortage of drivers, reducing the burden on receiving warehouses by reducing the number of deliveries, and reducing CO2 emissions.
With customers and business partners
​
As a lifestyle proposal trading company, we will work with our customers and business partners to create a society where we can sympathize with sustainable values.
As a lifestyle proposal trading company that creates environmentally-friendly and spiritually enriching living scenes, Toyoshima Co., Ltd. aims to create a society where customers and business partners can sympathize with sustainable values.
取組事例
01
Japan's largest organic cotton promotion project ORGABITS
Toyoshima, which has been involved in cotton for more than 180 years with the cotton shop as its founder, started the "ORGABITS" project in 2005 with the desire to contribute to the global environment and society one by one through organic cotton. Expand organic farmland through the spread of organic cotton and improve environmental pollution. Our goal is to increase the percentage of organic cotton, which is only 1% of the world's cotton, to 10%.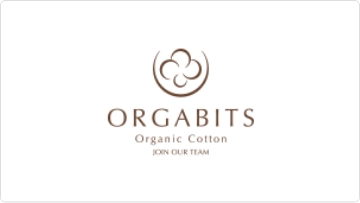 Products using Ogavitz have an original tag, and 10 yen is donated for each tag, which leads to support organizations that work for what is good for the environment and society.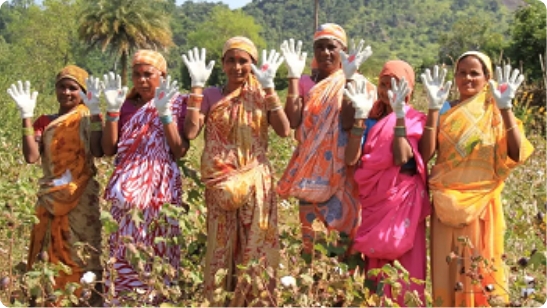 Piece-by-piece
Cotton Project
Projects that can be used to popularize organic cotton, such as support for organic cotton farmers in India and support for returning to school.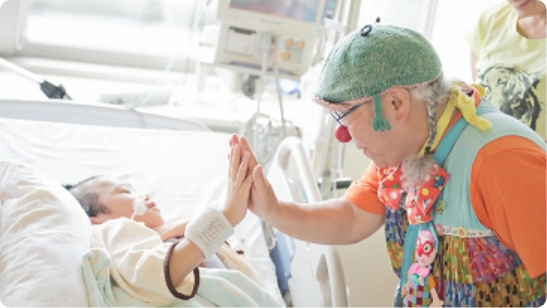 CliniClowns Project
A project in which clinical clowns (clinic = hospital, crown = clown) regularly visit the hospital rooms of children living in the hospital to support the growth of children through play and conversation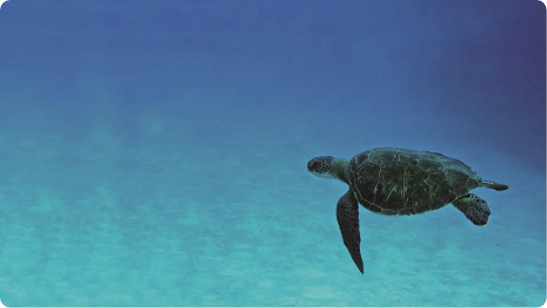 Bule Ocean Project
A project that not only protects sea turtles, but also preserves marine animals and the seashore environment, and explores and realizes ways to preserve the livelihoods and culture of people living near the coast, fishermen, and people who come into contact with sea turtles.
Japanese cotton cultivation
The domestic self-sufficiency rate of cotton, which was once actively cultivated in various parts of the Japan, is now almost 0%. We grow such Japan native cotton "Wasagi" on the rooftops of our Tokyo Head Office (Chiyoda-ku, Tokyo) Watarase Tochigi Prefecture. We invite people involved in ORGABITS to Watarase to experience sowing and harvesting. By actually experiencing the soil in the field, you can realize that the material of the clothes is originally made from plants.
In addition to cultivating, we also manufacture products using some of these Japanese coffins at ORGABITS.
02
Creating products that lead to the future FOOD TEXTILE
"FOOD TEXTILE" is a sustainable project brand consisting of three companies: Toyoshima Co., Ltd., a food-related company that provides colored raw materials, and a collaborative company that develops products using the dough. We purchase non-standard ingredients, cut vegetable scraps, coffee dumplings, etc. that have been discarded in the past from food-related companies and farms, extract the ingredients contained in the ingredients, and dye them into new items by dyeing them into fabrics and threads. We will transcend industry boundaries and work with various business partners to address the problem of food loss.