豊島株式会社は、「時代から求められる企業であり続ける」ために、心身ともに健康で自らの人生を輝かせる人材が欠かせないと考えています。そのために、社員が仕事と子育て・介護を両立させることや、女性の活躍促進など、社員全員が働きやすい環境を作ることにより、全ての社員がその能力を十分に発揮できるようにするための取り組みを行っています。

取組計画
In order to enable all employees to achieve their full potential by creating an environment where employees can work comfortably, we have formulated the following action plan.
1. 計画期間
令和3年4月1日~令和7年3月31日
2. 内容
目標1:採用した労働者に占める女性労働者の割合を5年かけて45%以上になるように取り組む。
<対策>
令和3年4月~ 女性労働者を積極的に採用
令和4年4月~ 女性労働者へのヒアリングの実施及び環境の整備
目標2:有給休暇取得率の増加及び年間一人あたりの取得目標の設定を行う。
<対策>
令和3年4月~ 年間一人あたりの取得目標日数を設定し、平均取得日数を10日以上となるように取り組む。社員へ有給休暇取得を促す社内掲示を定期的に行う。
育児・介護制度
豊島株式会社では、ワークライフバランスの充実を目指し、子育て支援および介護支援についての制度をよりいっそう充実したものに改革しています。子育て支援については、産前・産後休暇、育児休暇のほか、育児休業早期復帰社への支援手当、子の看護休暇制度を設けています。また介護支援についても、介護休暇制度、時短勤務制度、就業時間の繰り上げ・繰り下げ制度を設けるなど柔軟に対応しています。
認定・登録一覧
健康経営優良法人2023 ~ホワイト500~
The Certified Health & Productivity Management Organization Recognition System refers to corporations such as large companies and SMEs that are practicing particularly excellent health and productivity management based on initiatives that address local health issues and health promotion initiatives promoted by the Nippon Kenko Kaigi. It is a system that rewards
Our company has been certified as one of the top 500 companies in the large-scale enterprise category, the White 500, and has been evaluated as a large-scale enterprise that considers employee health management from a management perspective and is working strategically.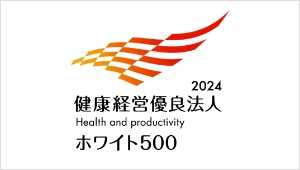 Companies Working to Empower Women in Aichi
女性の活躍促進に向け、トップの意識表明や採用拡大、職域拡大、育成、管理職登用のほか、ワーク・ライフ・バランスの推進や働きながら育児・介護ができる環境づくりなどの取組を行っている企業「あいち女性輝きカンパニー」として愛知県に認証されています。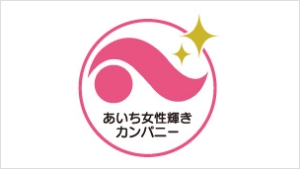 Famifurenet Aichi
愛知県ではワーク・ライフ・バランスの実現に取り組む企業を奨励し、その取組を広く紹介するため、登録制度を設けています。当社もワーク・ライフ・バランスの更なる前進をめざして、社員が仕事と生活の調和を図ることができるよう積極的に取り組んでいる「ファミリー・フレンドリー企業」として登録をしています。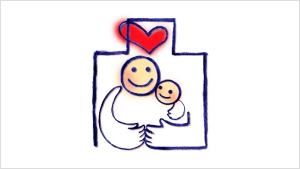 仕事と介護の両立支援「トモニンマーク」
企業の持続的な発展にとって、介護離職は重要な課題となっています。厚生労働省は、企業が介護離職を未然に防止するため、仕事と介護を両立できる職場環境の整備促進に取り組むことを示すシンボルマークを作成し、仕事と介護を両立しやすい職場環境の取組への関心及び認知度を高め、介護離職を防止するための取組に向けた社会的気運の醸成を図っています。