Toyoshima & Co., Ltd. aims to propose comfortable lifestyles (President & CEO: Hanshichi Toyoshima, Nagoya City Naka-ku WONDER SHAPE, a stretchy material manufactured in a sustainable process, will launch a pants brand using this material from Thursday, April 22, 2021, Earth Day.
In addition, we will open an official online website that provides a one-stop service from try-on to ordering, and will start selling two types of denim pants for women, "High-Rise Flared Denim" and "High-Rise Tapered Denim" as the first products.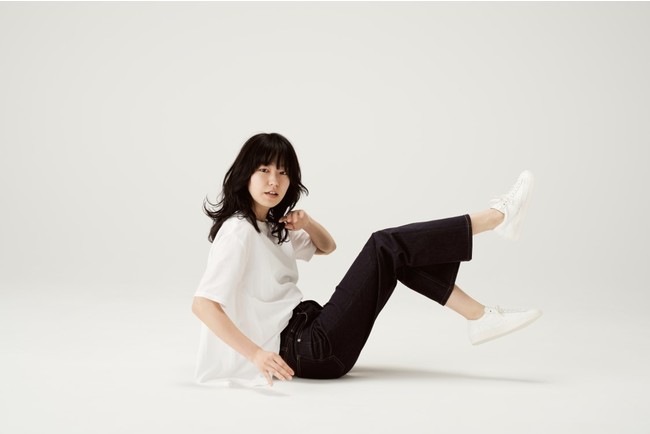 ■ Background of launching the "WONDER SHAPE" brand and product features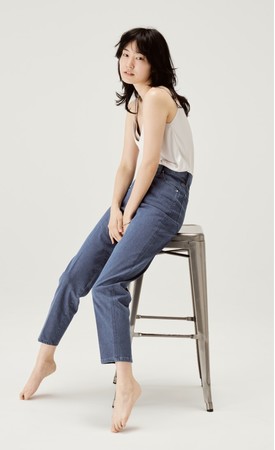 "WONDER SHAPE" was developed by utilizing the knowledge and skills of the person in charge from the jeans department, and has been adopted as a product material for many fashion brands as a material that achieves both functionality and sustainability.

This is the first time we have debuted as a pants brand because we want to create pants that make the most of the characteristics and strengths of WONDER SHAPE, which we have developed with great care, and solve various lifestyle problems. I was. We aim to be a brand with value that will not change even after 100 years.

As the first step, we will develop two types of denim pants for ladies. The 360-degree stretch allows for ease of movement while creating a beautiful silhouette. It features a comfortable fit with less pressure when bending and stretching while maintaining a good fit.
Not only can it be worn for everyday wear, but it is also recommended for mothers who are raising children and for active occasions. Sales will start on the EC site from Thursday, April 22, 2021, and products for men will be developed in the future.

In addition, the EC site provides a service that allows you to try on clothes at home before purchasing.
We will introduce this service because we want to be close to the concerns and requests at the time of purchase, such as those who are worried about going out or who cannot find time to try on clothes.

■ Product overview
・Product name: High-rise tapered denim High-rise flared denim
・Size: XS/S/M/L
・Color: NAVY/BLUE/GRAY
・Price: ¥14,800 (tax included)
・ Release date: Thursday, April 22nd
・Sales destination: http://wondershape.jp/
* Accessible from 4/22

・About the fitting kit
If you select the product you want to try on on the site, the selected product will be delivered to your home at a later date.
This is a fitting kit that allows you to try on items at home and return items other than the items you decided to purchase. You can select up to 3 kits at a time.
*It is also possible to return all products that have been tried on.

■ About the material characteristics of "WONDER SHAPE"
  A material developed by TOYOSHIMA that pursues stretchability in all directions 360 degrees through processing technology that enhances stretchability and stretch recovery rate. By applying our own knitting technology, we have achieved excellent shape stability that does not easily lose its shape.
Furthermore, in the manufacturing process, natural gas is used as part of the fuel, and 60% of the water used in dyeing is recycled, so it is supported by the fashion industry as an environmentally friendly and sustainable material.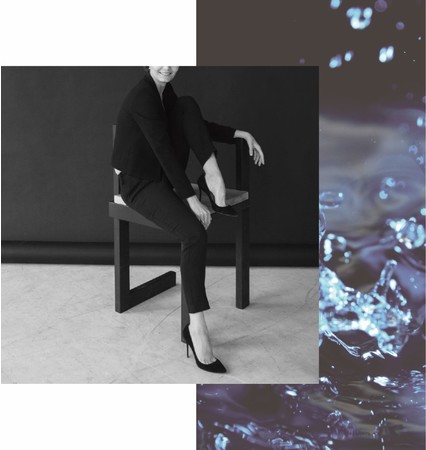 *In a compression test, the ease of bending when bending and stretching is about twice that of other companies' stretch materials.

Teaser site: https://wondershepe-now.studio.site/

Instagram:



■ WONDER SHAPE
 


A fabric brand developed with the tagline "Comfortable for me and the earth" and "functionality" through special knitting that extends 360 degrees and returns firmly, and sustainable production methods that are "comfortable for the earth" that recycles 60% of the water used for dyeing. By 2030, we aim to dye with "zero wastewater" that circulates 100% of water, change the common sense of the apparel industry, where the use and pollution of large amounts of water are issues, and aim for a future that does not pollute the earth.


■Toyoshima & Co., Ltd.

Founded in 1841. During our 180-year history, we have expanded our business areas in response to the changing times. Currently, we are involved in a series of processes, from purchasing and selling raw materials, threads and fabrics from all over the world, to final product planning, production management, and delivery. In addition, as a sustainable lifestyle proposal company, we develop and provide various sustainable materials, invest in tech ventures, and promote the development of smart wear. Since 2019, we have made our statement "MY WILL" to express our stance on sustainability and technology.

https://www.toyoshima.co.jp/
https://my-will.jp/